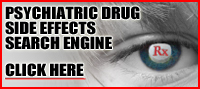 Psychiatric Drug Side Effects Search Engine
Do You Want:
To Relieve Unwanted Pain?
Have Better Ability To Do Your Daily Activities?
Have A Better Sense Of Well-being?
Have More Energy?
Then call one of America's top experts, Dr. Alf Garbutt, American Chiropractic Association Rehabilitation Council's 2010 Chiropractor of The Year, at 818-248-5570
Alfred W. Garbutt III, D.C.,Inc.
Doctor of Chiropractic
International Medical Director World Organization of Martial Arts Athletes
Fellow American College of Chiropractic Rehabilitation Science
Diplomate American Chiropractic Rehabilitation Board
Diplomate Chiropractic Board of Clinical Nutrition
Certified Industrial Disability Evaluator
We are dedicated to providing you with the most effective treatment programs at reasonable prices so that you can have a higher quality of life.
6708 Foothill Blvd. Ste#108, Tujunga, CA 91042
(818) 352-2048, or 818-248-5570
---